Intermediate - worksheets 2
Relative Pronouns
Relative Pronoun Gap Fill
Answer Sheet
Complete the letter by filling the blanks with the correct relative pronoun: whose, where, when, who, which or that.
Butter Is Something That..
Answer Sheet
Student choose the correct relative clause to complete the definitions.
Relative Pronouns Re-Ordering Worksheet
Answer Sheet
Students re-order the words to make sentences using relative pronouns.
Passive
Passive Active Worksheet
Answer Sheet
Students choose to use either the active or passive in pairs of similar sentences.
My Country: Passive Error Correction
Answer Sheet
Students read a short composition about somebody's home country and correct any errors they find relating to the passive.
Computer Messages: Present Perfect Passive
Answer Sheet
Students complete messages seen on a computer screen using the present perfect passive.
Past Participle Spelling
Answer Sheet
What is the correct spelling of these regular and irregular verb past participles?
Passive Sentences: Extra or Mis-spelt Word
Answer Sheet
There is an extra or mis-spelt word in each of these passive sentences.
Where Things Are Made
Answer Sheet
Students match left and right columns to make passive sentences about where things are made.
Adverbs
Adverb or Adjective Worksheet
Answer Sheet
Students choose to use either adverb or adjective to complete sentences.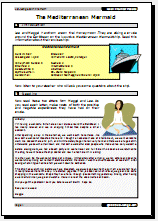 Come and join esl-lounge Premium.
High quality PDF lesson plans.
Full teacher notes - zero preparation time.
mp3 listening materials.
Full color flashcards for grammar/vocabulary teaching.
Thousands of content members from around the world.
Lesson plans in both British and American English.
Premium Home Page | Free Samples | Why Join | FAQ | Sign Up!
Take The Tour
★ Special Coupon Discount★
$8 off Lifetime Membership. Enter coupon code 8LIFE at registration.
(valid for this month)
Position of Adverbs
Answer Sheet
A whole array of adverbs here in a worksheet which focuses on where they go in a sentence.
Position of Adverbs: Error Correction Worksheet
Answer Sheet
A similar worksheet where students must find the errors in the positioning of adverbs.
Position of Adverbs: Error Correction Worksheet 2
Answer Sheet
Another error correction worksheet on the position of adverbs.
Quantifiers, Singular/Plural, Etc
Somewhere, Nowhere, Anywhere!
Answer Sheet
Review of the rules and followed by exercise.
The Dangling Modifier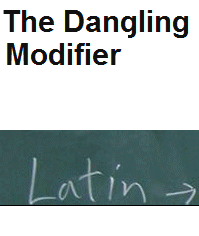 Our new blog, for teachers and learners of English.
Articles on ESL teaching, lesson preparation, teaching theory and much more. Come and visit us today, take part, feel free to leave a comment - registration not required.
Countable/Uncountable Sorting Exercise
Answer Sheet
Students sort nouns into the correct column, countable or uncountable.
The Police Is...The Police Are
Answer Sheet
Worksheet which tackles a problem had by many student at higher levels in their English learning - when to use plural and singular verbs with certain nouns. Ten thousand dollars is a lot of money or are a lot of money?