Other ESL Sites
If you would like to get a link on this page, see our Link To Us page.
Collection of Education Sites/Links Sites
The Internet TESL Journal
Huge site. Check out the links...all 7500 of them!!
English CLUB Web Guide
Large number of ESL/EFL links.
TEFL Net
ESL Links, Job Info, Articles.
Teaching Materials
ToLearnEnglish.com
To Learn English offers a wide variety of information and resources for both teachers and students including games, grammar, exercises, tests, forums and chat rooms.
English-Zone.Com
Loads of materials for both teachers and students at this great site.
John and Sarah's TEFL Pitstop
Great site put together by two enthusiastic ESL teachers. Drop in and load up with ready to use, original, printable materials.
Breaking News English
English with a current affairs focus. Contains a news article, listening, communication activities, pair work, discussion, reading and vocabulary exercises.
ESL About.com
Guide to teaching English including free lesson plans focusing on teaching writing, reading, pronunciation, via multimedia, suggestopedia and teaching theory, qualifications and more.
Must Have EFL Lesson Worksheets
Great source of photo-reproducible worksheets. Teachers can contribute their lessons and get loads of other lessons free in exchange.
abc teach
The place for fun ideas and activities for kids, parents, student teachers, and teachers.
EFL4U
Student and Teacher Zones which include free resources for those who come to the site in order to work on or work with English.
LessonTutor.com
At lessontutor.com you will find free lesson plans, unit studies and worksheets for all levels, all abilities and all subjects.
ESL Resource Center
The website for learners and teachers of English.
English Daily
Site focusing on mistakes, error correction, vocabulary and slang.
Kids and Home-Schooling
ESL Kid Stuff
An ESL kids resource centre for English teachers and parents. Over 800 flashcards, hundreds of worksheets and lots of games.
Kids' ESL
ESL ideas, websites, materials, teaching tips, jobs, and resources to improve you ESL class.
English Language/Literature
Webenglishteacher.com
Web English Teacher presents the best of online teaching resources: lesson plans and activities, biography, e-texts, online criticism, Webquests, professional resources,etc.
Pronunciation
The Accent Lab
A New Hub for accent reduction.
Games
TEFL games
EFL/ESL quiz-style board games plus free classroom games and hundreds of sample questions from 'Word Up'.
Learning With EASE
Develops fun and engaging board games and materials for teachers, and students of English as a Second Language.
The Dangling Modifier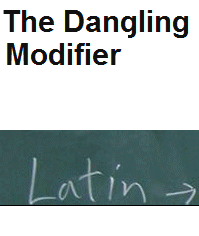 Our new blog, for teachers and learners of English.
Articles on ESL teaching, lesson preparation, teaching theory and much more. Come and visit us today, take part, feel free to leave a comment - registration not required.
Jobs, Employment
English Job Maze
ESL Jobs and ESL Recruitment. Posting of job ads and CV's.
TEFL Board
Considering teaching English abroad? Find out about all of the available TESL training programs at the Teflboard teacher training program directory.
ESL Base:
TEFL jobs and TEFL courses. Information, advice and resources for teachers, as well as new job opportunities daily and a worldwide directory of TEFL courses
A+ Resumes For Teachers.
A resume writing service specializing in teachers, educators, principals and other faculty positions.
Music and Songs
Songs 4 Teachers
Songs for the ESL classroom.
FunSongs
EFL action songs for young learners of English
Reference Materials
My Own Resources
Designed for teachers/students of English foreign language who want to get good reference materials for their lessons.
Personal Pages
Marie Nuzzi's ESL Page
Garden City High School English as a Second Language program
Rong Chang
Great personal page of Rong-Chang Li, ESL teacher
General Education
Gigglepotz
Gigglepotz.com provides free resources for teachers, students and parents. Phonics Cards.
Ed Helper
Thousands of free worksheets, over 10,000 searchable lesson plans.
TimeSaversforTeachers
Printable, often-used forms, checklists, units, timesaving ideas, and other reproducible worksheets for busy classroom teachers.
Teacher Services
ESL Classifieds
The most convenient place on the Internet to find ESL jobs, private tutors, email penpals, online courses, study abroad programs, teacher training programs, books, videos, software, and more!
EFL Law
Consumer rights and consumer protection lawyers for EFL TEFL teachers in Korea, China and Japan. All the legal information you could need as a teacher in those countries.
Non-English Sites
Lingua Estrangeira
One for Portuguese and Brazilian teachers. Collection of links and resources for teachers of foreign languages.
Publications/Newsletters
ESL Magazine Online
Print magazine for English as a Second Language professionals.
Country Specific
The Canadian Association of Second Language Teachers.
Promotes the advancement of second language teaching throughout Canada by creating opportunities for professional development.
TESOL Greece.
TESOL Greece is a non-profit professional association for Teachers of English to Speakers of Other Languages, and is affiliated with TESOL Inc. USA.