Frequently Asked Questions
If there are any other questions you would like answered, contact the webmaster at esl-lounge.com
Simply click the question and you will be taken to the appropriate answer.
So how long has this site been around?
The esl materials on this site have now formed the heart of three different sites. In January 2001, I started a MSN Communities site called 'Easy Lesson Plans' which was perfect except for the fact that users weren't able to download the materials! "Thanks Bill Gates", I said, and moved on.
So the site was recreated on GeoCities under the same 'Easy Lesson Plans' name where it thrived successfully for around 5 months from March 2001 with a thousand visits a day on weekdays.
I bought the esl-lounge.com domain name in the early summer of 2001 as I wanted to do more with the idea than was possible under GeoCities (including trying to make the site pay its way).
The site has gone from strength to strength, with the subscription-based Premium Site added in 2005 and the Student Site in 2006.
In 2014, we released a new site design and logo to keep the website up-to-date and fresh.
The Dangling Modifier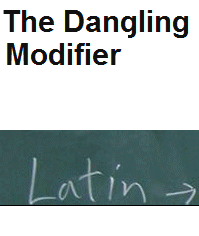 Our new blog, for teachers and learners of English.
Articles on ESL teaching, lesson preparation, teaching theory and much more. Come and visit us today, take part, feel free to leave a comment - registration not required.
Will it be a problem if I don't have Microsoft Word?
Over 98% of the esl materials on this site are presented as normal web pages which you can save onto your computer and print off as web pages as you like. A lot of the board games have been kept in Word format and you will need MS Word to view them. If you don't have MS Word, save the files onto a flash drive or similar device and print them off on another computer which does have Word. You should also be able to open these .doc materials with another application like Open Office.
You are also advised to paste the rest of the materials into a word processor program for ease of editing and printing.
For more on this, see what's written on the Site Guide on this subject.
How can I print the materials on the site?
Most of the materials on the site have a "Print" icon at the top. Clicking this, you should be taken to a more printer-friendly version of the page without the graphics and formatting. If you have any problems with this, contact us here at the site.
I have my own website now, so can I put your materials on it if I say a big thank you to you?
No, you can't! We here at esl-lounge are very serious about protecting the hard work that has gone into the creation of the materials on this site and have no intention of losing it all to someone who knows how to cut and paste with a mouse.
First, you should view our copyright policy. All copyrighted materials are clearly marked with a copyright symbol.
You are free to download all the materials, photocopy them as many times as you like and use them in your own institution. Anything more than that requires the express permission of us at esl-lounge.com.
Can I add my own materials?
If you want to add something to the body of materials already here, e-mail them to us and, if appropriate, we will put them on the site and give you full authoring credit.
What's the best browser to view esl-lounge.com?
This site should view well in all major browsers. If you see something which looks a little amiss, let us know please.
Tell me something about the site creator.
My name is Neil Coghlan and I created esl-lounge.com in the early summer of 2001. I am a teacher from London, UK who has taught all over the world since the early 1990s. I started teaching in 1992 after gaining the Trinity College TESOL certificate and I gained the Trinity College Diploma in TESOL in 2001.
Can I follow esl-lounge on Twitter?
We do have a twitter account - you may prefer to use that to interact with us and contact us about something. Here is out Twitter Account.
What other parts of the site are there?
This is the largest and oldest part of the site, the free teacher section. We also have esl-lounge Premium where we offer high quality full PDF lesson plans, flashcards, listening materials and much more. And we have the Student Site too where those wishing to learn English can go.