Free Samples
Below you will find some sample handouts, flashcards and document bundles which should give you a good idea of the quality we offer on the esl-lounge.com Premium site.
The standard of lesson plans you see on this page is exactly the same as you'll find on the rest of the site.
Here's what one of our members wrote to us in early 2011:
I loved the samples, but suspected those lesson plans "behind the curtain" would not be the same quality. They absolutely were as good as the samples and I'm delighted at finding that. I'm going to sign up for the Lifetime Membership tomorrow. Many thanks.
Stephen Kirby, Director of Studies and Materials Co-Ordinator, teaching in Poitiers, France. 2011.
If you would like to confirm the quality of the other lesson plans on esl-lounge Premium, a further free sample can be requested when you fill out our Guest Survey. It will only take a minute and we'll post you another free lesson plan.
PDF Lesson Plans
Here are four samples of the range of lesson plans we have on esl-lounge Premium. These show not only the different levels available but also the variety of types of lessons we have - reading, listening, grammar, vocabulary and much more.
All samples are in PDF format and open in a new window.
Sample One - An Elementary Level grammar lesson
Black Swan Hotel

Target Language: Imperatives, giving instructions and advice.


Description: The Black Swan Hotel in England has a few problems today. Students have to identify the imperative verb form being used to give instructions to the hotel handyman. The lesson finished with a game in which the imperative is used to give instructions and advice.


Duration: 65 minutes. Lesson Plan Code: 1G8

Sample Two - An Elementary Level listening lesson
At The Department Store

Target Language: Talking about future plans using "going to" and present continuous.


Description: After an initial vocabulary exercise on which stores we visit for different products, the main listening section of this lesson consists of a customer in a department store speaking to a store assistant and asking where different items can be found. Memory game to finish with.


Duration: 45 minutes. Lesson Plan Code: 1L9

The mp3 listening files are indexed over in the Listening Bank part of the site, together with a PDF of every single transcript. Here is the mp3 and the transcript for the above "At The Department Store" lesson plan.
At The Department Store
Description: Male customer assistant helping female customer with information about where to find things in a department store.
Language: Present and past simple, first conditional, basic modals.
Dialect: North American English | Length: 2m 34s
Sample Three - An Intermediate Level reading lesson
The Shrinking Lake

Target Language: Discussing the environment, reading.


Description: A lesson based around environmental problems which has as its focus point an article about Lake Chad. The lesson finishes with a speaking game about different problems in the environment.


Duration: 70 minutes. Lesson Plan Code: 3R1

Sample Four - An Advanced Level writing lesson
A View Of The Sea!

Target Language: Writing a formal letter/letter of complaint.


Description: Students relive a nightmare vacation at a terrible hotel and then work in pairs to plan the perfect letter of complaint to the offending travel company. Focus on relevancy/tone/style in a formal letter.


Duration: 50 minutes. Lesson Plan Code: 4W1

Remember, you can request one further free sample lesson plan by completing our Guest Survey.
Flashcards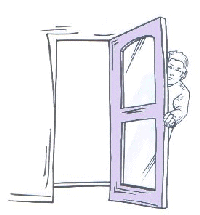 We have hundreds of high quality PDF flashcards on the Premium site. If you want more ideas about using these flashcards in the classroom, go to our Flashcard Tips page.
Here are a couple of examples of our flashcards, demonstrating:
the high quality of the flashcards - PDF format and exclusive artistic design.
one page with the main picture
other page(s) with word or phrase on
The Cat Is On The Table
This is part of the "Prepositions of Place" collection of flashcards. There are two written pages, one with the full sentence "the cat is on the table" and the second page with only the preposition, "on"
To Cook
This is part of the "Routine Verbs" collection of flashcards. There is only one written page, with the verb "cook" on. This can also be used for other areas of grammar such as verbs of ability ("she can cook") for example.
Document Bundles
When you join the esl-lounge.com Premium site, you will find hundreds of the main site's materials available in handy PDF document bundles. Here are just a few to give you an idea of what we have available for our Premium members.
Advanced Level
| | |
| --- | --- |
| File Size: 143K | Open Cloze Worksheets - 5 Open cloze worksheets. Students have to fill each gap in each sentence with just one word. |
| | |
| --- | --- |
| File Size: 164K | "Not A Verb/Noun" Worksheets - 4 Worksheets that help students practice unusual looking verbs and nouns. e.g. "pen" as a verb or "go" as a noun, etc. |
Irregular Verbs
| | |
| --- | --- |
| File Size: 92K | Irregular Verb List - English irregular verbs listed according to how often they are used. |
Join esl-lounge Premium today
| | | | |
| --- | --- | --- | --- |
| | | | |
| Quality ESL lesson plans | Full teacher notes included | Color flashcards | Business and Young Learners |
"These lessons are made up by someone who knows how to teach and they have made my life infinitely easier. I have spent my life preparing these kinds of lessons and now they are done for me."
Patricia Adams