Comments
Here are some of the comments we have received about the site. esl-lounge.com went online in July, 2001 and has undergone many facelifts since then. One thing that has remained constant is the great feedback we've had about the site from so many teachers from all around the world, something we appreciate.
If you want to send us a comment about the site, go to our contact page and send it to us.
This is my first entry but I already love it. Hope my students will feel the same!
Agnieszka Paschke, Torun, Poland
Thanks for the great site! With my middle school courses just starting, your activities are a godsend!
Sara Zimmer, Bergamo, Italy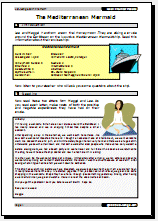 Come and join esl-lounge Premium.
High quality PDF lesson plans.
Full teacher notes - zero preparation time.
mp3 listening materials.
Full color flashcards for grammar/vocabulary teaching.
Thousands of content members from around the world.
Lesson plans in both British and American English.
Premium Home Page | Free Samples | Why Join | FAQ | Sign Up!
Take The Tour
★ Special Coupon Discount★
$8 off Lifetime Membership. Enter coupon code 8LIFE at registration.
(valid for this month)
I am an ESL teacher and I'm always looking for good exercises in the web. this is a great site!! Keep up the good job!!
Carmen Pineda, Mexicali, Baja California Mexico
Well! I am very impressed! I've been teaching English in spain now for 3 years and although I consider myself a relatively creative person I was bone dry until I discovered this sight. Thank you, and keep it up!
Rebecca Hicks - La Coruna, Spain
I've been an English teacher for a very short time, I teach at a private school In Guatemala City and I was really excited to know about you guys because this is a great chance to share ideas, please get in touch! Hope to hear from any of you soon!
Rosemery de Serrano. - Guatemala, Guatemala
Hi i am an esl teacher for german children and adults as there are not so many good books on the market, i am glad a friend of mine gave me your address. here i can find something for each age even for my very "old students". thank you so much
Anke Wolff - Soest, NRW Germany
This is the very first time I have visited your website and I must admit I am absolutely delighted with the vast array of exercises you provide us with. They surely are illuminating and motivating for our students. Due to time constraints I have not been able to explore the whole site, but I'll come back with renewed expectations tomorrow. To all the brains behind the making of this site, my warmest congratulations!!!
Jorge Bonini - Munro, Buenos Aires, Argentina
I found this page very interesting, complete, and helpful. I'm an ESL teacher and I'm glad to find this kind of pages that are very useful. Thanks
Nataly - Mexico, Monterrey Nuevo Leon
Great site. Got it just by surfing. I needed some board games. Where did I find them? Right here on the ESL Lounge. Thanks.
brajinder - Vancouver, BC Canada
I have visited many ESL sites, but this one turned out to be the most useful and rich in materials. I am very grateful to the creators of this site for taking their time to set up such a wonderful resource. :o) THANKS!!
Ekaterina Gluschenko
I just loved your site. I was surfing the net looking for suggestions of songs I could use in the classroom, and "ran into" the esl.lounge. I liked it so much I told all my friends from school about it. Thanks so much!!
Marieunice Almeida, Sao Paolo, Brazil
This is an excellent site| Lot's of top notch materials,well organized, not too overwhelming and easy to navigate around in.
Anne-Marie Fleming, San Francisco, USA
Thank you Neil for such a great site. I was looking for inspiration for my Beginners E2L class (ages 9 - 10). This has inspired me! Un besito.
Lisa, Alicante, Spain
This site is just great! Congratulations, I take off my hat to its creators. Thanks a lot for such materials and worksheets. I recommend it to everyone.
Emmanuel Lefait, Lyon, France
I'm an American living in Saudi Arabia and have been teaching ESL for ADULTS the past thirteen years. THANK YOU For your excellent ideas for my conversation classes. I wish your site continuous success and again THANKS!!
Aishah Saktawi, Jeddah, Saudi Arabia
Great Site! Thanks for providing a valuable resource. I am an English teacher/missionary in Bogota, Colombia, South America. I teach English in our Christian school in grades 6 - 11. Your site is a real blessing. Keep up the good work. Keep a Smile on Your Face and a Rainbow in Your Heart!
John D. Cates, Bogota, Colombia
This site is fantastic! I am an in-house English Editor and teacher for a law firm in Brussels. The teaching is the part I find daunting (as I have no experience) but this site has given me lots of wonderful ideas which I am sure will help me to swim (rather than sink!). I would be interested in any additional information/tips for teaching advanced business students who already have a reasonably sound grasp of English. Thanks again - this is definitely the best language site I have seen so far!
Angela Petersen, Brussels, Belgium
Many sites limit themselves, and grades.......I have found such a variety, and quality. As a home school teacher new and interesting topics become harder and harder to come by. From you, I have gotten many. Thanks!!
Sandi W., Georgetown, USA
Thank you so much. The explanation of the grammar is perfect. It did help me to support my daughter with her homework!
Sigrid, Stuttgart, Germany
I am very happy to have this site as a resource for my ESL teaching. Thank you so much for providing these materials to assist English teachers with their instruction, I am strongly considering purchasing the site on CD. My sincere appreciation for this resource.
Ian Ravensdale, South Korea
Hi from Down Under. Nice site you have here. Have been using it a lot over last couple of months. Keep the good work up guys.
Jason Davis, Perth, Australia
I am planning on becoming an International Teacher and found this site in my research. I will be back many times to learn all I can before I start teaching. Thanks for offering so much information.
Rena, USA
I was searching for guidelines to help me in teaching English and I found this site during my search and I found it a good guide.
Ahmed Behery, Egypt
Hi there, I allow myself to start my e-mail in that friendly fashion because that's the feeling I get when I am on your site - a friendly one. Actually I just wanted to thank you for an amazing site. I stumbled by chance into it late last night, and to tell you the truth I went to bed with a smile on my face. I am an ESL teacher (Adult Education), and organized information and exciting activities are assets and your site provides both. I can keep going on and on, put let me just put it in two words Thank You.
Nohad K.
I have been using the material from your website for quite a time and I think it would be fair to thank all people who had some input so that I can use all this fun and easy to prepare material for my English beginner lessons. I am especially happy about survey and pair-work activities because my students usually have lots of fun while finding out various things about their friends! Also, upper levels have some great texts - would especially thank for 'Jesus and aubergines' :-) -that give us, teachers, some food for thought. A big applause for board games - I've printed nearly them all! It's a very communicative and fun activity and my students keep asking for more. Thank you for doing a great job and making English accessible for all kinds of learners.
Ele
Very good site! I like it! I just wanted to pass on a note to let you know what a great job you have done with this site. Thanks!
dimon, USA
Hi. For starters, I´d just like to say that I love your website!! You´ve got some great activities, and it´s easy to navigate. It´s wonderful to find printable worksheets quickly and easily, and that are smart and well-written. Thank you.
Mary, Vancouver
Just wanted to say a big THANK YOU for this site! It's easy to use, well categorised, has great activities and ideas and best of all, it's FREE!! I visit it regularly for back up materials. Keep up the great work!
ariane, Adelaide,Australia
I have to say, this site never ceases to amaze me. I taught English in Italy three years ago, and used this site quite often for lesson ideas and materials. It has been a while since I have taken a look at the site, and the additions are spectacular. The site is incredibly organized, easy to search, and overflowing with helpful materials! Thanks so much for all the help!
Kevin Brezler, Pittsburgh, PA
I just want to express my appreciation. As many teachers do, I have many different levels of children with EAL in my year 5 class. Some are complete beginners, others have been learning English for years. This wonderful website has allowed me to print our worksheets suitable for all of these different levels and when used I am positive (as an ex-EFL teacher!) will help the children progress in some kind of order.

Theory of Social inclusion expects teachers to include children into the curriculum, but fails to acknowledge that the children need to learn English grammar, not just be included within the lesson and to be doing what all of the rest of the class are doing. This website will help me to include EAL children in the classroom, and will me to do so more efficiently and more effectively. Thank you very much
Louise Hall, London
The site is without question one of the most intelligent resources I have come across. I am new to the game of teaching, and hope to be going overseas to teach in the near future. I will be teaching privately and for a livlihood. Thanks.
Laurence Neber, Los Angeles, CA.
I am a first time teacher teaching ESL to adult Japanese and Korean learners ad just wanted to let you know how helpful this site has been for me. It is easily one of the most comprehensive and well organized sites out there.
Melissa , Manhattan
Thanks for a wonderful ESL site. I use it all the time, and it really helps me develop better lesson plans, and keep things interesting and lively for the students.
Joe Smith, China
Hi!
I just wanted to say a huge THANK YOU. I am a Spanish teacher of English and this is the best site I've ever seen related to English teaching. It offers many activities, as well as ideas to create yours. Thanks for sharing.
Sofia
So far, the site has been really valuable for me in preparing my lessons. I'm at a hagwan that doesn't really provide me with much in the way of teaching materials and as such the site has been a real bonus. I really like the variety of the materials too, and I think it is what distinguishes it from other such resources. Furthermore, it comes across as very user-friendly to me. Once again, thanks for a great resource that has allowed me to be a more effective ESL teacher. I have spoken highly of it to fellow ESL teachers here in the Incheon area.
Ian Ravensdale
Thank you so much for this website, it's helped me out on many occasions and the students have enjoyed the exercises too! Thanks to you and your web's warnings, I now have it all under control. Thanks!
Rachel, Spain
Neil, just wanted to say I find this site excellent!! I'm a non-native speaker teacher too, "whose mind goes blank at the most inopportune moments", I though I was the only one, and never dared to share with other teachers my fears of not being an effective English teacher, though I love to teach and I love the language. Glad to see there's something that can help. Thanks.
Laura, Chihuahua, Mexico.
The Dangling Modifier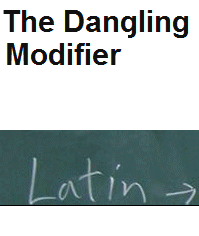 Our new blog, for teachers and learners of English.
Articles on ESL teaching, lesson preparation, teaching theory and much more. Come and visit us today, take part, feel free to leave a comment - registration not required.
I am thrilled with this website. It is thoughtful, entertaining and obviously a work of love. Thank you, thank you!
J. Susi, Boston, MA
Dear Neil, Just wanted to say thank you very much for the best efl site on the net! It's absolutely brilliant and has helped me a lot with my lesson planning.
Morven Ross
Dear Neil
Congratulations for this new happy birthday, It`s a wonderful page with the best contents and helping about the English teaching but the most important it offers a wide range material.
My sincere greeting
Teresa Berbesi
I have shared the website with my colleagues and students and often use the materials for my own classes. Thank you so much for this well put together and creative resource. My particular school doesn't have much in the way of supplementary materials and I only get home maximum once a year to look for new teaching aids. We all find your website very helpful. Thank you so much for all your hard work and ideas. And thank you for keeping it free.
Jason McArthur, Germany
....Taught at two courses this summer and had such a great feedback about this site. I am so happy we found it.
Argie, teach english to would-be ESL teachers
Thank you so much! As a beginning ESL-teacher I enjoy all the ideas and tools you provide and I hope you will be able to continue your wonderful services for many years to come. I also very much appreciate that your resource materials are free - keep up the good work!
Kortekaas, Sonoma County
I've found on this site exactly what I've been looking for during the past few years.Thank you for such practical and entertaining activities.
Malen Shanahan, Argentina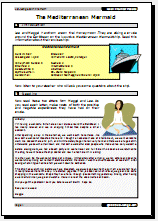 Come and join esl-lounge Premium.
High quality PDF lesson plans.
Full teacher notes - zero preparation time.
mp3 listening materials.
Full color flashcards for grammar/vocabulary teaching.
Thousands of content members from around the world.
Lesson plans in both British and American English.
Premium Home Page | Free Samples | Why Join | FAQ | Sign Up!
Take The Tour
★ Special Coupon Discount★
$8 off Lifetime Membership. Enter coupon code 8LIFE at registration.
(valid for this month)
The best site I've come across for ages - thank you for something practical and to the point - I'm an experienced teacher and I don't usually bother writing comments on the internet.
Liza Brown, Spain
I am really impressed with this site. It's so good to find material that teachers can use which isn't copyright! Thank you so much for making this material available.
Maria Bosch, Fürth, Germany
Congratulations! Your site is wonderful!!! It is the perfect place to get marvelous ideas and to make our students have some fun!Thank you very much!
Bianca Garcia
This site has saved my life. As I am unable to afford to buy materials/resources (I'm not part of a school), I have found the suggestions and ideas absolutely invaluable. Many thanks!
Melanie Maxwell, France
This site is just great! Congratulations, I take off my hat to its creators. Thanks a lot for such materials and worksheets. I recommend it to everyone.
Emmanuel Lefait, Lyon, France
Thank you for sharing your ideas with us. I have visited your site many times since I first discovered it and have found a lot of ideas and material.
Elisabeth, France
I stumbled onto this site. And what a great site it is!!! I highly recommend it.
Lynn, Korea
Great site...thanks for your help
Josh, Taiwan
First let me tell you I think your website is fabulous. It has been really helpful to me as a teacher of ESL. My students, particularly my more advanced students, really enjoy your activities. Again, I really appreciate your site.
Sarah Cooley
Hello there! As a matter of fact I was looking for any site that sheds light on Situational English (i.e. teaching material of any type)in order to help my work mates grasp some English that help them successfully communicate with clients as well as with other work mates. I found your site very interesting and resourceful. Keep up the good work. Best regards.
A'Rahman Al-Gurashi, Taif, Saudi Arabia
I want to say that this is a great site for ESL teachers. i use this site a lot and I recommend it for all ESL teachers. congratulations!!
Jullanar, Israel
I'd like to congratulate you on your site. Your communicative approach is quite appealing.
Rubens Chiari, BRAZIL
I taught in Japan for years. I also taught in S. America and now in Canada. I'm very impressed with this ESL lounge. Very good job!!
Veronica, Canada
Thank you so much. My boss sent this site and I just spent over three hours searching and downloading some great lessons. Just as I was wondering what to do with high level students who really challenge me I found some great things on this site.
Marigold, Illinois, USA
It's a very useful site. It makes my job more fun and exciting. I love bringing new ideas to my classroom. Thank you.
Jossean Santiago, Puerto Rico
I'm a volunteer ESL teacher in my church. There's not really a budget for our class, so this site has been a great help in giving me ideas to help my students learn and practice. Thanks!!!
K. Llarsen, Utah
I am a former professional English teacher, but now that I am a stay-at-home mom, I volunteer teaching ESL at my church. We have Hispanic and Japanese Congregations, so I have both in my class, in addition to others from the community. Your site has been a great help. Purchasing texts for ESL has been a problem because of the money and the constant turnover of students. I've also had difficulty finding material to address the different levels of my students. Your site, however, has provided me with a lot of flexibility and a seemingly endless amount of lessons, which have been easy for me to adapt to "American English." Thanks so much for helping me to help others.
Kim Kelly, Murfreesboro, Tennessee, USA
After a very difficult first week with a new elementary adult group I'm teaching...I found this site. I do believe,tomorrow, I will actually break through to them! Thanks
MAG, Egypt
I've been looking for material for teaching language through songs for quite a long time. Luckily I found this site which is great! I'd like to know how often it's updated. Thanks a lot!
Patsy, Argentina.
Just wanted to say how much I appreciate your site!!!!
Thank you for saving me so many hours of preparation!!
Keep up the good work.
Kathleen O'Hare, Quebec, Canada
Wonderful! found it completely by accident, looking to download Tom Jones' "Sex Bomb" -- Google.com picked this up and I am hooked! Using lyrics to teach English -- one of so many creative ideas on this site! Fantastic resource, thanks so much to the originator and the ones who do all the work!
Susie, Boston, MA
I'm a private TESL Instructor in Montreal with adult students and have been accessing your site since Dec. It's fantastic! I find it very helpful with students who have already gone through the intermediate levels of my course and either don't require more advanced level English or need to revise before going on. All of the material I have used from your site has been a great success, thank you. Once again, thank you for a great site !
Jacqueline, Canada
I just wanted to say that your site is incredible it has just about everything I need to teach my students in a fun and practical way, the only thing I would need now is some help for kids between 5 and 7 years because thats kind of a problem for me... I'll thank you forever if you can give me some advise about what's the best way to teach them. Thanks and congratulations again...
Ana.
Thank you so much for providing such a useful site for teachers. It has given me a lot of ideas. I think sharing teaching resources is the best way to keep your teaching fresh and exciting. Thank you!
Sarah, UK
I think this site is excellent, however, and am pleased my surfing has turned it up. I'm searching for some advanced level activities that are useful for intonation practice in pronunciation, but I teach all levels, and I like shifting from level to level as the ideas are good everywhere! Thanks for offering this resource for free. There's a special place in heaven for teachers who share.
Rosemary Schmid
This is such a great, warm site. Don't feel so isolated as an ESL teacher anymore. Thank you so much for putting up this sight for us 'ESL-ers'
Beulah
I could spend all day long on this site...It`s so imaginative, so creative.
Lidia, Romania
I am a first time visitor. As I teach EFL to children and adults I cannot but thank you very much for the really useful materials.
Heidi, Germany.
Outstanding site. I am giving a presentation on technology and ESL for our district's adult education department. I am going to spotlight your site. It is so comprehensive, well-planned and presented and pedagogically sound. I am also an ESL teacher, and I have snatched many of your ideas and are happily using them in my classroom. Thank you.
Martha
Your site continues being excellent!! As I see it, you've improved above all the general access to every webpage, and it's also more attractive. Congratulations!!!
Miriam
It's been my first visit to your page, and I can assure it's absolutely superb!! I will recommend it without doubt. Thanks a lot.
Silvia, Spain.
At last a site that delivers what it promises! Only wish I'd come across it sooner. I'm a TESL method student with a lot of work ahead of me. No doubt I'll be visiting again real soon! Thanks.
Chrissi, Australia.
I am ELT supervisor and I like your site. Really it's great, very useful. I will recommend it to my teachers.
Mohamed Nagib.
I have been to many sites looking for teaching materials but now only I found a great resource of learning and teaching. Thank you for this great service.
Jacob, Muscat.
Hi Neil, I have just spent far too long browsing through the esl lounge site.....its great, but I always find myself clicking on for a swift 5 minutes and then being side tracked by all your info.... it's fantastic. Thanks!!
Kate.
Your site is fantastic. Great job!
Elli, Germany
I have just discovered your sight, and am just overjoyed. I am teaching in Korea and about to go to Mongolia. I can`t thank you enough for taking the time to create it. I know that I will be using it time and time again especially in Mongolia, where my resources are going to be very few. Thanks once again.
Lexie Wilson
This is a fantastic page and I compliment you on the easy format to download gameboards I can utilise in my classroom. Thanks.
Teresa
Thanks for the Make/Do survey. Was just preparing tomorrow's lesson and this is what was missing - something to have them go round the class and actually communicate. Apart from not knowing how to use make and do they are lacking any "group" feeling, so this might help for both purposes. Thanks ever so much.
Anne, Germany.
You just saved my life...and tomorrow's lesson. The books haven't arrived yet so I had to find something else. I found lots and the best thing is, nobody will notice that it only took me 2 minutes to prepare it, or rather, to print it out. Thanks a lot.
Anne, Germany
In a word, it is great. I have been looking for such a useful site like yours, and it is today that I have found it. I must say I visited all of your pages and copied them to my comp as I want to make use of them later while teaching my students. Thanks for your great asset... I will be a frequenter of your site to watch new methods and materials.
Orhan MAZMAN
Thank you so much for this site!! It's really helped me out when I've had those complete brain block days!!! Keep up the good work!
Alexandra Featonby, Manchester
I have just discovered your site tonight and really I think it is fantastic and EXTREMELY helpful. THANK YOU FOR INVENTING IT!
Jane, France
This was my first visit at your pages. I was absolutely fascinated with all new ideas and material. Thank you!
Pirkko Sirviö, Rovaniemi,Finland
Wow! Thanks a lot! I've been teaching in Korea for the past 5 years and am running out of ideas, this sight is really helpful! Thanks for making my job a little easier!
Suzanne Lee, Chang Won, South Korea
You're an angel from heaven.....every time I have a problem, I look into the site and there's ALWAYS an answer..the ESL- Lounge far exceeds the rest. You're doing a fantastic job and its very much appreciated!!
Kate.
Thank you so much for the creative work you have allowed me to use. I'm a volunteer TESL teacher in Perth Western Australia and teach students who are not eligible for the free migrant lessons provided by the Govt. Thanks a heap!
Audrey.
Add my thanks to the list of others here. It's a well laid out site with very useful lessons and worksheets.. I will be back often!!
Corinne, Heinola, Finland.
This site is so easy to navigate. Thank you for moving. I love the worksheets you have made up. Thank you for those also.
Daphne.
I am currently doing a CELTA Course in Bahrain and I have been browsing your web site. I think it is an excellent source of materials (especially as I do not know where to start sometimes). I would just like to say thank you for setting this up and keep up the good work.
Tracy, Bahrain.
Thank you, Neil. I visit this page basically every day because it offers me great help to prepare my lesson plans.
Andreja, Slovenia.
As a new teacher I have found some of your teaching material really useful and I don't panic anymore when I'm stuck for new ideas. Thank you for your invaluable help.
Liz.
I love it as a newly hatched teacher this is so valuable and easy to access. My students enjoy the materials and it is just so friendly in its whole layout thanks.
Adarsh.
Hi, I'm an ESL teacher in Canada and you have just saved my life!! I've been teaching lower intermediate classes for the past year and today I was handed a low beginner class. Not only has your site given me some wonderful activities to use, it has helped me start thinking of some other great ideas!! Thanks!!
Nicole.
A thumb up for your excellent work.Your site is a gold mine of communicative activities.when I came across it for the first time I couldn't drag myself off the computer.Since then I visit your site every time I have to prepare a new lesson...Many thanks.
Omar Belkadi, Morocco.
I am so impressed with your website and your materials. I appreciate your making them available. You have an amazing talent and I am so pleased that you have chosen to share that talent with us. Again, thank you for following through with your vision of making high quality materials for teaching readily available to the public.
John Fager, Alaska, USA.
Here in Paraguay it is very difficult to find up-to-date and interesting, books, materials, or exercises and activities. After various months of surfing the net in my free time, I finally stumbled on to your site. I can truly say that I've never seen a site with better, more enjoyable activities to help my students practice English. If there is ever a Nobel Prize for Education, you will have my vote. Thank you. Thank you. Thank you. Thank you THANK YOU, and I really mean it.
Gerard Michael Burns, Paraguay.
Your site is really wonderful. I've just seen it and I enjoyed it a lot. I'm sure it's been a great help for all of us teachers. Thank you very much.
Maria Gildeta, Brazil.
For me, this site is very helpful because I have just started to work as an English teacher and the ideas I have found, and also the materials will be very useful in my class. Thanks!!!
Miriam, Spain.
There's some really good stuff on this site. What a great service. It's going to go on the favorites list for the English teaching department at my university. Thank you.
Mark, Korea.
Marvellous! I've been online for a year now, constantly searching for new ideas to add a little pizzazz to my lessons. Well, it took me a year , but i found your site. Some things are worth waiting for, as they say. Thanks for sharing your creativity and ideas with the rest of us!
Maris.