children's songs
We started to have so many songs that were suitable for younger learners that we made this separate section only for those songs.
Some of these songs are suitable for the very youngest of learners, i.e. three or four years of age. And the suitability of the songs goes up to early teens.
If you have any ideas for improvement to this part of the site or to send in song-based lesson plans, don't hesitate to contact us.
We also have a Christmas Songs page too!
Anything You Can Do...
Comparatives/Superlatives and Can/Can't.
Bare Necessities - Jungle Book
Colors of the Wind - from Pocahontas
The Dinosaurs - Mary Flynn
This sheet of simple songs sung to well-known traditional melodies makes learning fun. Sent in by Mary Flynn at Songs4Teachers.
Down In The Valley - Traditional
English Is Cuh-Ray-Zee - Peter Seeger
Good to look at even as a "poem" without music. Peculiarities of English.
Farmer in the Dell
Traditional
Five Little Monkeys
Good phonics work possible with rhyming line endings.
Head and Shoulders, Knees and Toes..
Great action song for kids and good for parts of the body vocabulary too.
Hokey Pokey - Larry LaPrise
Parts of the body
I Can Sing A Rainbow - Children's
For colors
If I Had A Hammer - Pete Seeger
Second Conditional
In My House - Neil Coghlan
One for the kiddies. Practice of 'there is' and 'there are'.
I Wanna Be Like You - Jungle Book
My favorite Things
From "The Sound of Music"
Old McDonald Had A Farm - Traditional
Our House - Crosby, Stills, Nash & Young.
Theme of homes and houses.
She'll Be Coming Round The Mountain (When She Comes)
Streets of London - Ralph McTell
This Old Man (Knick Knack Paddywhack)
Great for numbers, vocabulary, phonics...and getting the students to enjoy themselves!
This Land is Your Land, This Land is My Land - Woody Guthrie
Tense review; vocabulary of description/weather.
What's the Time - Neil Coghlan
For the kids. Telling the time.
Yellow Submarine - The Beatles
The Dangling Modifier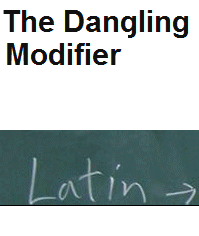 Our new blog, for teachers and learners of English.
Articles on ESL teaching, lesson preparation, teaching theory and much more. Come and visit us today, take part, feel free to leave a comment - registration not required.