Song Lyrics I to L
I Can't Make You Love Me - George Michael
"make someone do something", obligation
I'd Like To Teach The World To Sing - The New Seekers
Second Conditional.
I Don't Like Mondays - Boomtown Rats
I Feel Lucky - Mary Chapin Carpenter
I Have Seen It All - Bjork
Present Perfect
I Heard It Through The Grapevine - Marvin Gaye
Idioms, Gossip
I Hope You Dance - Lee Ann Womack
I Just Called To Say I Love You - Stevie Wonder
I Left My Heart In San Francisco - Tony Bennett
I Only Want To Be With You - Vonda Shepard
I Say A Little Prayer - Aretha Franklin
I Still Haven't Found What I'm Looking For - U2
Present Perfect
I Wanna Be Like You - Jungle Book
I Will Always Love You - Whitney Houston
I Will Survive - Gloria Gaynor
Present Perfect
If I Fell - The Beatles
First and Second Conditional
If I Had A Hammer - Pete Seeger
Second Conditional
If I Had A Million Dollars - Barenaked Ladies
Second Conditional
If I Ruled The World - Jamie Cullum
Conditional structures.
If I Were A Boy - Beyonce
Second Conditional
If You Leave Me Now - Chicago
Conditionals
I'll Be There For You - Bon Jovi
I'll Never Fall In Love Again - Dionne Warwick
Present and Future tense revision.
The Dangling Modifier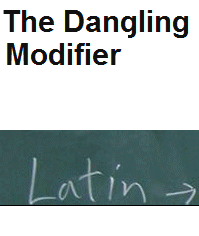 Our new blog, for teachers and learners of English.
Articles on ESL teaching, lesson preparation, teaching theory and much more. Come and visit us today, take part, feel free to leave a comment - registration not required.
I'm Gonna Be (500 miles) - The Proclaimers
Worksheet sent in by Miriam Garcža teaching in Spain.
I'm Only Sleeping - The Beatles
Sleeping, present simple.
I'm So Happy I Can't Stop Crying - Sting
In The Summertime - Mungo Jerry
Inside Your Heaven - Carrie Underwood
Into The Fire - Bruce Springsteen
Isn't She Lovely - Stevie Wonder
It Must Be Love - Madness
Modals.
It's My Life - Bon Jovi
Worksheet sent in by Miriam Garcža teaching in Spain.
It's Not Unusual - Tom Jones
Worksheet sent in by Miriam Garcža teaching in Spain.
It's Raining Men - The Weather Girls
I've Got You Under My Skin - Frank Sinatra
Java Jive - The Manhattan Transfer
Jingle Bell Rock - Christmas Song
Killing Me Softly - Roberta Flack / The Fugees
King Of Anything - Sara Bareilles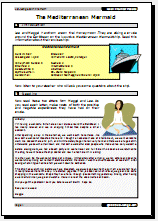 Come and join esl-lounge Premium.
High quality PDF lesson plans.
Full teacher notes - zero preparation time.
mp3 listening materials.
Full color flashcards for grammar/vocabulary teaching.
Thousands of content members from around the world.
Lesson plans in both British and American English.
Premium Home Page | Free Samples | Why Join | FAQ | Sign Up!
Take The Tour
★ Special Coupon Discount★
$8 off Lifetime Membership. Enter coupon code 8LIFE at registration.
(valid for this month)
The Lazy Song - Bruno Mars
Plans, future.
The Lebanon - Human League
War, politics, effects of war.
Lemon Tree - Peter, Paul and Mary
Lessons In Love - Level 42
Modals.
Let's Call The Whole Thing Off - Harry Connick Jnr.
British/American English, pronunciation
Listen To Your Heart - Roxette
Little Things Mean A Lot - Joni James
Imperative
Live Forever - Oasis
Present Simple
English Learning Lounge - iOS and Android Apps

Our app for both Android and iOS to help your students improve their English!

Full Grammar explanations.
Exercises to help with Grammar, Vocabulary, Listening, Reading and Pronunciation.
Authentic English listening and reading materials.
Fun, imaginative quizzes and games.
Full statistics. Track your progress as your English improves!
Download today for FREE!
Love Is All Around - The Troggs/Wet Wet Wet
Love Is In The Air - John Paul Young
Love Me Tender - Elvis Presley
Imperatives