Song Lyrics C to D
California Dreaming - The Mamas and the Papas
California Girls - The Beach Boys
Californication - Red Hot Chili Peppers
Candle In The Wind - Elton John
Can't Help Falling In Love With You - Elvis Presley
Can't Stand Losing You - The Police
Couple of examples of most tenses, thus good for revision.
Can't Take My Eyes Off You - Frankie Valli
Simple song, useful for lower level students.
Coat Of Many Colors - Kenny Rogers
Cockles and Mussels - Traditional
Past Simple.
Cold Feet - Tracy Chapman
Good long story for students to read and follow.
Colors of the Wind - from Pocahontas
Complicated - Avril Lavigne
Worksheet sent in by Adelaide Kroenig.
The Dangling Modifier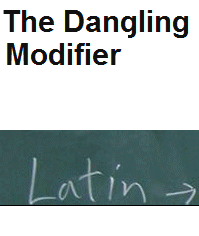 Our new blog, for teachers and learners of English.
Articles on ESL teaching, lesson preparation, teaching theory and much more. Come and visit us today, take part, feel free to leave a comment - registration not required.
Crocodile Rock - Elton John
Get students talking about happy memories or sad memories.
The Day Before You Came - Blancmange/Abba
Perfect Modals. Routines
Daydream Believer - The Monkees
Do Re Mi - from The Sound of Music
Good one for pronunciation and phonetics
The Dock Of The Bay - Otis Redding
Does Anybody Really Know What Time it is? - Chicago
Past Continuous
Don't Cry Joni - Conway Twitty
Don't Let the Sun Go Down on me - Elton John
Don't Look Back in Anger - Oasis
Don't Speak - No Doubt
Present Continuous
Don't Stand So Close to me - The Police
Present Simple
Don't Worry, Be Happy - Bobby McFerrin
Don't You Want Me Baby - Human League