Song Lyrics T to V
Take Me Home - Sophie Ellis Bexter
Worksheet sent in by Isabel Gibert, Spain.
Take Me Home Country Roads - John Denver
Tears in Heaven - Eric Clapton
Second Conditional. Alternatively, a slow song for low levels.
That's What Friends Are For - Burt Bacharach
There Are Places I Remember - The Beatles
This Land is Your Land, This Land is My Land - Woody Guthrie
Tense review; vocabulary of description/weather.
This Used To Be My Playground - Madonna
"Used To", Past Simple.
Three Little Birds - Bob Marley
Time After Time - Cyndi Lauper
Tom's Diner - Suzanne Vega
Present Continuous
Top Of The World - The Carpenters
True Colors - Cyndi Lauper
Past Simple
Twelve Days of Christmas - Traditional
Christmas, Ordinal Numbers.
Unbreak My Heart - Toni Braxton
Unchained Melody - The Righteous Brothers
Under The Boardwalk - The Drifters
Up the Junction - Squeeze
Past Simple
The Dangling Modifier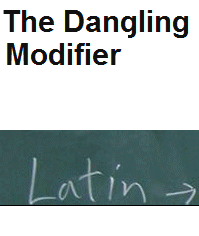 Our new blog, for teachers and learners of English.
Articles on ESL teaching, lesson preparation, teaching theory and much more. Come and visit us today, take part, feel free to leave a comment - registration not required.