Song Lyrics E to H
El Condor Pasa - Simon and Garfunkel
Second Conditional
English Is Cuh-Ray-Zee - Peter Seeger
Good to look at even as a "poem" without music. Peculiarities of English.
Every Breath You Take - The Police
Some phonetic work possible with nice rhyme structure.
Everyday - Bon Jovi
Worksheet sent in by Adelaide Kroenig.
Everything I Do... - Bryan Adams
Worksheet sent in by Teresa Gal, Mexico.
The Dangling Modifier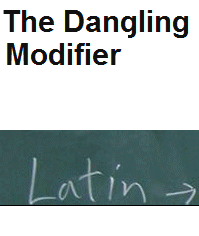 Our new blog, for teachers and learners of English.
Articles on ESL teaching, lesson preparation, teaching theory and much more. Come and visit us today, take part, feel free to leave a comment - registration not required.
Fast Car - Tracy Chapman
Discussions on poverty, underclass, etc.
Father and Son - Cat Stevens
Phrasal Verbs, Family Discussions
Feel - Robbie Williams
Normal lyrics plus a spot-the-error worksheet sent in by Marta Panero.
Five Hundred Miles - Peter, Paul and Mary
For Once In My Life - Stevie Wonder
Friday I'm In Love - The Cure
Days of the week.
From Russia With Love - Matt Monroe
Give Peace A Chance - John Lennon
The Great Pretender - The Platters
The Green Green Grass of Home - Tom Jones
Hand in my Pocket - Alanis Morissette
Worksheet sent in by Teresa Gal, Mexico.
Have I Told You Lately.. - Van Morrison
Have You Ever Seen The Rain? - Creedence Clearwater Revival
Heal The World - Michael Jackson.
Pollution, environment, Earth Day.
He Ain't Heavy, He's My Brother - The Hollies
Heartbreak Hotel - Elvis Presley
Hit The Road Jack - Ray Charles
Homeward Bound - Simon and Garfunkel
Present Continuous. Discussions of students' towns.
Hopelessly Devoted To You - Olivia Newton-John
House Of The Rising Sun - The Animals