Song Lyrics S
Sailing - Rod Stewart
Present Continuous
Seasons In The Sun - Terry Jacks
Seven Nation Army - The Whitestripes
Sex Bomb - Tom Jones
Worksheet sent in by Miriam Garcža teaching in Spain.
She - Elvis Costello
Worksheet sent in by Viviane Kirmeliene teaching in Brazil.
She's Always A Woman - Billy Joel
She's Leaving Home - The Beatles
Present Simple and Present Continuous
Shiny Happy People - B52's and REM
Verb Gap Fill
Sign Your Name - Terence Trent D'Arby
Singing In The Rain - Gene Kelly
The Dangling Modifier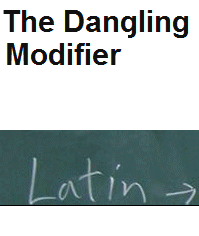 Our new blog, for teachers and learners of English.
Articles on ESL teaching, lesson preparation, teaching theory and much more. Come and visit us today, take part, feel free to leave a comment - registration not required.
Skater Boy - Avril Lavigne
Gap Fill sent in by Marta Panero
Something Beautiful - Robbie Williams
Something Stupid - Robbie Williams
Worksheet sent in by Teresa Gal, Mexico.
Song 2 - Blur
Worksheet sent in by Teresa Gal, Mexico.
Sorry Seems to Be the Hardest Word - Elton John
The Sound of Music - From the film
Sound of Silence - Simon and Garfunkel
Present Participles
Stairway To Heaven - Led Zeppelin
Stop! In The Name of Love - The Supremes
Strangers in the Night - Frank Sinatra
Strawberry Fields - The Beatles
Streets of London - Ralph McTell
Summer (The First Time) - Bobby Goldsboro
Past simple, remembering/reminiscing.
Sunday Bloody Sunday - U2
Useful if discussing Northern Ireland politics.
Suspicious Minds - Elvis Presley
Sweet Home Alabama - Lynyrd Skynyrd
Sympathy for the Devil - The Rolling Stones
Past Simple. Historical events.