Song Lyrics A to B
ABC - The Jackson Five
Great chorus for kids classes!
A Day In The Life - The Beatles
Daily routine, the news.
A Rush of Blood to the Head - Coldplay
Across The Lines - Tracy Chapman
Across The Universe - The Beatles
Gerund form, poetic English.
Aeroplane - Red Hot Chili Peppers
Against All Odds - Phil Collins
"A" You're Adorable - Perry Como
Ain't Got No, I Got Life - Nina Simone
Ain't No Mountain High Enough - Diana Ross
Ain't No Sunshine - Bill Withers
All My Loving - The Beatles
Futures
Always on my Mind - Elvis Presley
Past Modals
Always on the Run - Lenny Kravitz
Worksheet sent in by Kátia Martins Pereira teaching in Brazil.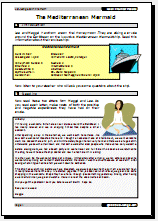 Come and join esl-lounge Premium.
High quality PDF lesson plans.
Full teacher notes - zero preparation time.
mp3 listening materials.
Full color flashcards for grammar/vocabulary teaching.
Thousands of content members from around the world.
Lesson plans in both British and American English.
Premium Home Page | Free Samples | Why Join | FAQ | Sign Up!
Take The Tour
★ Special Coupon Discount★
$8 off Lifetime Membership. Enter coupon code 8LIFE at registration.
(valid for this month)
America - Simon and Garfunkel
Past Simple
America - Neil Diamond
Subject of immigration.
American Pie - Don McClean
Worksheet sent in by Miriam Garcěa teaching in Spain.
And I Love Her - The Beatles
Possible for low-level students, present simple/will.
An Englishman in New York - Sting
Angels - Robbie Williams
Worksheet sent in by Alenjandra teaching in Argentina.
The Animal Song - Savage Garden
Animals, the natural world.
Another Day in Paradise - Phil Collins
Worksheet sent in by Glória de Carvalho teaching in Brazil.
Are You Lonesome Tonight? - Elvis Presley
Present Simple, Past Simple
As Long As You Love Me - Backstreet Boys
As Tears Go By - The Rolling Stones
Present Simple
Baby One More Time - Britney Spears
Bare Necessities - Jungle Book
Beautiful - Christina Aguilera
The Dangling Modifier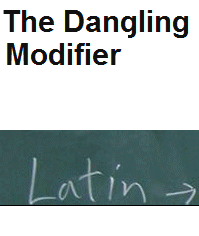 Our new blog, for teachers and learners of English.
Articles on ESL teaching, lesson preparation, teaching theory and much more. Come and visit us today, take part, feel free to leave a comment - registration not required.
Because You Loved Me - Celine Dion
Past Simple.
The Best - Tina Turner
Comparatives and superlatives.
Better Together - Jack Johnson
Good one for advanced levels.
Big Yellow Taxi - Counting Crows
The environment.
Blowin' In The Wind - Bob Dylan
Blue Suede Shoes - Elvis Presley
Born In The USA - Bruce Springsteen
The Boxer - Simon and Garfunkel
Past Simple
Bridge Over Troubled Water - Simon and Garfunkel
Bring Him Home - from "Les Misérables"
Simple song for elementary students.
Bring Me To Life - Evanescence
Brown Eyed Girl - Van Morrison
Present Participles
By The Time I Get To Pheonix - Glen Campbell
Future and future time expressions.