Song Lyrics M to O
Mad Dogs and Englishmen - Noel Coward
Great for topics on "Asia" or "The British Empire"
Mama's Eyes - Justin Townes Earle
Sent in by Troy Heaps
Man on the Moon - REM
History
Manic Monday - The Bangles
Daily Routines.
Mary Jane's Last Dance - Tom Petty
Memories - Andrew Lloyd Webber
Message In a Bottle - The Police
Monday Monday - The Mamas & The Papas
Days of the week, days we like and dislike, etc.
Monster Mash - The Misfits
Something to do for Halloween.
English Learning Lounge - iOS and Android Apps

Our app for both Android and iOS to help your students improve their English!

Full Grammar explanations.
Exercises to help with Grammar, Vocabulary, Listening, Reading and Pronunciation.
Authentic English listening and reading materials.
Fun, imaginative quizzes and games.
Full statistics. Track your progress as your English improves!
Download today for FREE!
Moondance - Van Morrison
Worksheet sent in by Bassouma Kassouf, Canada.
Morning Has Broken - Cat Stevens
Present Perfect
Mrs. Robinson - Simon and Garfunkel
My Favorite Things
From "The Sound of Music"
My Funny Valentine - Frank Sinatra
Easy song for beginners
My Generation - The Who
The Generation Gap.
My Heart Will Go On - Celine Dion
My Life Would Suck Without You - Kelly Clarkson
My Love - Petula Clark
Comparatives and Superlatives. Worksheet sent in by Xˇchitl Bravo teaching in Mexico.
The Dangling Modifier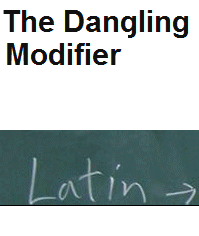 Our new blog, for teachers and learners of English.
Articles on ESL teaching, lesson preparation, teaching theory and much more. Come and visit us today, take part, feel free to leave a comment - registration not required.
My Name Is Luka - Suzanne Vega
Present Simple
My Way - Frank Sinatra
Past Simple and Present Perfect
New York, New York - Frank Sinatra
Worksheet sent in by Teresa Gal, Mexico.
Norwegian Wood - The Beatles
Past Simple.
Not Just A Pretty Face - Shania Twain
Great for jobs, occupations, etc.
Nothing Compares To You - Sinead O'Connor
Present Perfect
Ob-la-di Ob-la-da - Beatles
Present Simple.
One - U2
Worksheet sent in by Teresa Gal, Mexico.
One of Us - Joan Osbourne
Second Conditional
Our House - Crosby, Stills, Nash & Young.
Theme of homes and houses.