Vocabulary - Intermediate
Page 2
Internet Vocabulary
Words related to the internet. Match the words with the definitions.
Exercise Number: 3V14
Internet Vocabulary Exercise
Now put the same words into these sentences.
Exercise Number: 3V15
Weights & Measures
What do we measure in furlongs? And what about acres, pounds and ounces?
Exercise Number: 3V16
Special Occasions
What do people say at weddings and graduation ceremonies?
Exercise Number: 3V17
Work & Leisure
Classify words such as "deadline", "pastimes" and "speech" into the worlds of work and play.
Exercise Number: 3V18
Both or Either? Neither!
An exercise to help you with these words that can often be confused.
Exercise Number: 3V19
English Learning Lounge - iOS and Android Apps

Our app for both Android and iOS to help you improve your English!

Full Grammar explanations.
Exercises to help with Grammar, Vocabulary, Listening, Reading and Pronunciation.
Exam Levels - First, Advanced, Proficiency, IELTS, TOEFL
Authentic English listening and reading materials.
Fun, imaginative quizzes and games.
Full statistics. Track your progress as your English improves!
Download today for FREE!
Verbs & Parts of the Body
Which part of the body do you associate each of these verbs with?
Exercise Number: 3V20
Crime Vocabulary 1
Match the crimes with their definitions.
Exercise Number: 3V25
Crime Vocabulary 2
Now identify which crimes have been committed.
Exercise Number: 3V26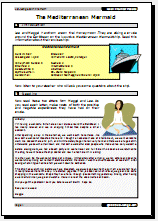 Are you also an English teacher?
High quality PDF lesson plans.
Full teacher notes - zero preparation time.
mp3 listening materials.
Full color flashcards for grammar/vocabulary teaching.
Thousands of content members from around the world.
Lesson plans in both British and American English.
Premium Home Page | Free Samples | Why Join | FAQ | Sign Up!

Take The Tour
★Special Coupon Discount★
$8 off Lifetime Membership. Enter coupon code 8LIFE at registration.
(valid for this month)
Prefixes
Choose the correct prefix to complete the sentences.
Exercise Number: 3V27
Tech Vocabulary
Exercise about vocabulary related to internet and technology.
Exercise Number: 3V30
Common Verbs: Get, Do, Make and Have
Use on of the common verbs in the correct tense to complete each sentence.
Exercise Number: 3V29
Basic & Advanced Color Name Matching Quiz
Match the basic colors on the left with the more subtle names of tones on the right.
Exercise Number: 3V31
Home Vocabulary Definitions Matching Quiz
Match the home/house-related words on the left with the definitions on the right.
Exercise Number: 3V33
Prefixes Matching Quiz
Match each prefix (e.g. pre-, counter-, etc) with the correct answer.
Exercise Number: 3V38
Newspaper Vocabulary Matching Exercise
Match the vocabulary from news headlines to more standard English.
Exercise Number: 3V39