ESL Books Guide
There are ESL books in two categories on this page.
Teaching English as a Foreign Language - Many become ESL teachers because they see it as a great opportunity to travel and earn at the same time. These books will help you turn that dream into reality, giving you suggestions about where to find ESL work and the pitfalls to avoid.
Homeschooling - Books for those who choose to educate their children at home.
Teaching English as a Foreign Language
Teaching English Abroad - Susan Griffith | See in UK
Teaching English Overseas: An Introduction | See in UK
The Grown-Up's Guide to Running Away from Home: Making a New Life Abroad | See in UK
Delaying the Real World: A Twentysomething's Guide to Seeking Adventure | See in UK
Work Your Way Around the World: A Fresh and Fully Up-to-Date Guide for the Modern Working Traveller | See in UK
Living Abroad in Japan | See in UK
Alternatives to the Peace Corps: A Guide to Global Volunteer Opportunities | See in UK
The Dangling Modifier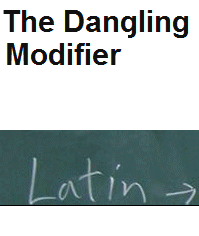 Our new blog, for teachers and learners of English.
Articles on ESL teaching, lesson preparation, teaching theory and much more. Come and visit us today, take part, feel free to leave a comment - registration not required.
Homeschooling Books
Charlotte Mason's Original Homeschooling Series | See in UK
The First Year of Homeschooling Your Child: Your Complete Guide to Getting Off to the Right Start - Linda Dobson | See in UK
Home Learning Year by Year: How to Design a Homeschool Curriculum from Preschool Through High School - Rebecca Rupp | See in UK
100 Top Picks for Homeschool Curriculum: Choosing the Right Curriculum and Approach for Your Child's Learning Style - Cathy Duffy | See in UK
Homeschooling for the Rest of Us: How Your One-of-a-Kind Family Can Make Homeschooling and Real Life Work - Sonya Haskins | See in UK
Homeschooling For Dummies - Jennifer Kaufeld | See in UK
The Homeschooling Book of Answers: The 101 Most Important Questions Answered by Homeschooling's Most Respected Voices | See in UK
Homeschooling: The Early Years: Your Complete Guide to Successfully Homeschooling the 3- to 8- Year-Old Child - Linda Dobson | See in UK
Homeschooling on a Shoestring: A Jam-packed Guide | See in UK
The Well-Adjusted Child: The Social Benefits of Homeschooling - Rachel Gathercole | See in UK
So You're Thinking About Homeschooling: Second Edition: Fifteen Families Show How You Can Do It - Lisa Whelchel | See in UK
Free Range Learning: How Homeschooling Changes Everything - Laura Grace Weldon | See in UK
Homeschooling Our Children Unschooling Ourselves - Alison McKee | See in UK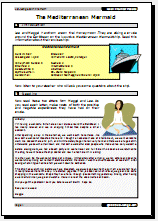 Come and join esl-lounge Premium.
High quality PDF lesson plans.
Full teacher notes - zero preparation time.
mp3 listening materials.
Full color flashcards for grammar/vocabulary teaching.
Thousands of content members from around the world.
Lesson plans in both British and American English.
Premium Home Page | Free Samples | Why Join | FAQ | Sign Up!
Take The Tour
★ Special Coupon Discount★
$8 off Lifetime Membership. Enter coupon code 8LIFE at registration.
(valid for this month)