Comprehensive guide to all areas of English grammar.
Clear explanations
Easy-to-follow examples
Simple memorable rules and tips
Check your understanding using fun grammar quizzes.
Gap fill, multiple choice and matching
Each exercises marked and graded
Continue to next level when you're ready!
the English Learning Lounge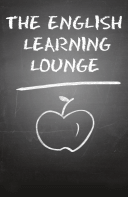 Download The English Learning Lounge and give your English learning a boost. Get over TWENTY years of high quality ESL teaching experience in one app!
The FREE app that doesn't stress you and test you - it explains, then checks.
Real English: authentic listenings and readings.
Created by native speaker teachers with 20 years' English teaching.
Are you too busy to do a long, expensive English course? Do you need English and don't know where to start? Or wish to improve the English you already have?
The English Learning Lounge is the free English learning app from esl-lounge.com. The English Learning Lounge will help students of all levels to make a giant leap in their English learning.
Different dialects of English (UK, US, etc)
Variety of exercises: multiple choice, gap-fill, true/false and more
Full transcripts avialable
Authentic text types: articles, stories, etc.
Different reading skills: reading for specific information & gist reading
Improve your editing skills too.
The Student Newsletter will be sent to our subscribers occasionally and include, among other things:
New quizzes and exercises that have been added recently to the Student site
Information about competitions with cash prizes
News from the world of learning English
Learn more words. Learn to use the "right" words
Improve your reading skills and your speaking too
Exam-style exercises (FCE/CPE, etc) for good practice.
We have some enjoyable games on the site. Take a break from the exercises!
Have fun while learning English!
Test your vocabulary and your English grammar
Exercises and quizzes to help you with English pronunciation.
Individual vowel and consonant sounds.
Stress and intonation
Definitions & examples for more than 1000 phrasal verbs
Quizzes and exercises to test understanding of phrasal verbs