Prisoner Shot
Read the text and look at the questions that follow it. In this reading comprehension, the questions are true or false.
---
A Hermosa Beach man who cried for forgiveness five years ago before a judge sentenced him for the drunken-driving killing of a Lawndale man was shot in a San Luis Obispo prison when he attacked a guard and tried to escape, authorities said Wednesday.
Scott Brockman, 33, taken from the medium-security California Men's Colony to a San Luis Obispo medical clinic for an X-ray on Tuesday, was shot in the back by the guard when he tried to run and jump a fence, police said.
"He started bashing on the guard and ran off," said San Luis Obispo police Capt. Bart Topham. "The guard was able to get up and chase him down."
Brockman, who had previously been convicted of drunken driving, was sentenced Nov. 19, 1997, in Torrance Superior Court to 14 years in prison following his guilty plea to voluntary manslaughter charges in the death of 27-year-old Jeffrey Dodley.
On Aug. 27, 1996, a drunken Brockman sideswiped a car on Hawthorne Boulevard, ran red lights in an escape attempt, and slammed into the back of Dodley's 1984 Nissan 200SX at Manhattan Beach Boulevard in Lawndale.
The Nissan exploded into a fireball, enveloping the trapped or unconscious Dodley.
Dodley, a teacher's assistant at a Lawndale elementary school who was starting a basketball league for children, died on his way back from a video store.
"These last months (in jail), I cried out to God, asking why he didn't take me instead of your son," Brockman cried at his sentencing.
Brockman was one of two inmates taken Tuesday to the Raytel Medical Imaging office for X-rays. Lt. Larry Vizard, spokesman for the San Luis Obispo prison, said Brockman punched one of two corrections officers in the face and escaped out the back door of the building. The officer chased him, ordered him to stop and fired two shots.
One struck Brockman in the back and exited his abdomen without hitting any vital organs. He was treated at a hospital and returned to prison Wednesday.
Brockman, who had to serve nearly 12 years of his sentence before he is eligible for parole, now could be charged with battery on a peace officer and attempted escape with force.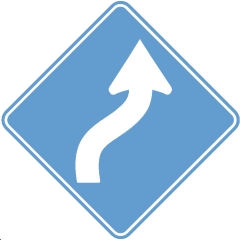 Where Now?