The Survey - True/False Questions
Read this conversation between Linda and Hugo, then answer the True/False questions.
Linda: Hello, do you have a little spare time?
Hugo: No, sorry.
Linda: It won't take long, just a couple of minutes.
Hugo: Oh, OK, what do you want to know?
Linda: We want to know what sports you do, how much exercise you do every day or every week.
Hugo: Well, I like playing soccer. That's my favorite sport. I play a match every Sunday and every Wednesday.
Linda: Who do you play with?
Hugo: Just some friends from college.
Linda: What other exercise do you do? Do you go swimming?
Hugo: No, I don't like swimming.
Linda: Can you swim?
Hugo: Yes, I can, but I don't enjoy swimming. I prefer running. I go running once or twice a week.
Linda: Where do you go?
Hugo: There's a big park near my house and I go running there.
Linda: Do you also go in the winter when it's cold and snowy?
Hugo: Yes, it's good for keeping me warm!
Linda: I couldn't run in the snow! Do you play tennis or volleyball or another sport like that?
Hugo: No, but I go to karate classes on Thursday evenings.
Linda: Isn't that dangerous?
Hugo: I started karate about four years ago so I'm quite good at it now.
Linda: OK, thanks for your time.
Hugo: No problem, bye.
---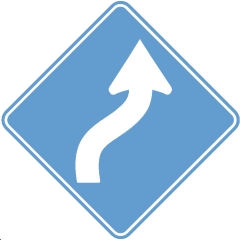 Where Now?