Tools & Gadgets - Transcript
People describe different gadgets and devices used in an office.
| | |
| --- | --- |
| | Your browser does not support playing embedded audio. |
If the audio player above doesn't work, click here to download the audio file.
---
[Hole Punch] You put some paper, not too much, in the small space. Press down hard on top and then it collects all the little pieces below so you have to empty it every now and again. There is also a small plastic ruler that you can slide out which helps you to get the paper in the middle.
[Guillotine/Paper Trimmer] I find it very useful if I need to cut the paper very accurately and of course very straight which I can't do if I use a pair of scissors. You can also cut ten or fifteen sheets of paper at once which you could never do with scissors. Our one is pretty old however and Jane cut her finger last week on it. I think we will get a new one soon.
[Scanner] I have to do a lot of graphical documents and if you need to transfer photos or graphs from old books, it's the only way you can do it. We also have a lot of photographs of the people who work here and we have recently been putting those on to our website so it's been used a lot for that.
[Web Cam] I don't like using this, but I had to last week. We did a type of video conference with the managing director of a company in Scotland. He wanted to see something with his own eyes so we needed to use it. It always makes me look older, I think. Some of my colleagues love using it. You need a good Internet connection, which we have here in the office.
[Printer] We have a very old one in the office and we must get a new one as soon as possible. Sometimes the computer doesn't see it and it only does black and white anyway. When we want documents to be in color, we have to go to the office store down the road. One positive thing, however: it's extremely quiet. Sometimes I think I have forgotten to turn it on. And sometimes, of course, I do forget to turn it on!
[Fax] This is getting used less and less now. Most people just prefer to send us an e-mail as it is much more convenient and quicker. I can also use it to copy documents when our photocopier is broken, which is very handy. We won't be replacing this one when it stops working.
[Shredder] I work for a government department where security is an absolute priority. It's not possible for us to just throw important documents into the garbage. We have to be very careful about sensitive information so this machine is used every day. You get left with all these little strips and these are put into large bags. Sometimes it feels like working for the CIA.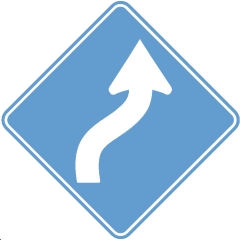 Where Now?