A Gripping Read - Transcript
Four book reviewers give their thoughts on the latest publications.
| | |
| --- | --- |
| | Your browser does not support playing embedded audio. |
If the audio player above doesn't work, click here to download the audio file.
---
Hucken Dawn - Clarice Montague
Clarice Montague, who we know from her more usual romance sagas, creates a fantastic world called Hucken, a believable place you can lose yourself in from page one. I suspect this is the first in a series of books, so complete is the job the author does in making Hucken come alive, jump off the page in fact. It's always a temptation to dump information on the poor reader, page after page of history or cultural signposts, but Montague resists this temptation, instead drip feeding us the required information, page by page, chapter by chapter. Each gem of Hucken history is a delight to be savored by the reader, gradually pulling them into this make believe world. However, I must say that I think there is a little too much gratuitous violence and it's out of place, it really jars in places. I think this is a mis-step not only of the author but of the editors and publishers. One scene at the culmination of the book was, in my opinion, totally ruined by a Hollywood-style bloodbath. It was the only weakness for me in what was an otherwise enjoyable read.
A World In Red - Brad Peterson
However much I tried to enjoy this journey through a world after an imagined Russian victory in a 1980s World War Three, I just felt there were too many plot holes. It didn't hold water and I found myself scoffing with disbelief. What it did make me do, more often than I felt comfortable with, was trying to decide if the whole project was a satire. Alternative history is a very successful niche, but I felt Brad Peterson just overdid the melodrama and it came across as ridiculous. The story jumps around far too much and this has the effect of unbalancing the reader in a most disconcerting way. Far too often, I found myself trawling back pages and pages trying to find out who this "drunk uncle" or that "disgraced general" was. The portrayal of Moscow as the brash ground zero of a Soviet-centered world was breathtaking, something I felt the book could have done with a lot more of. If this book were a film, I would give the cinematography a sturdy four stars, but the whole thing is let down by a disappointing two-star script.
The Fifth Street Murders - Clark Henson
What you don't expect to find in a murder mystery at the outset is a conversation between the bad guy and the lead detective charged with finding the bad guy. That usually happens towards the end, sometimes in a plain old police interview room, more often than not in a far more dramatic location such as the roof of an old factory during a thunderstorm. But in this book, that conversation happens in the peace and quiet of a summer's meadow and within the first few pages of the book. It's just typical of what turns out to be a novel approach to the detective story. It seems that Clark Henson decided at the beginning of the writing process to turn everything we think we knew about the whodunit novel on its head. The result is a fresh, eye-opening read and one that will surprise you with far-from-clichéd twists. There are no butlers in this one - nor private detectives sitting behind frosted glass cranking out the wisecracks. Henson also has a great ear for 1950s Chicago dialect and jargon - you'll feel yourself right there along with the protagonists.
Out Of Time - Brenda Fawkley
Have you got it in you to be a hero? An actual hero racing knowingly into a deadly situation with a pretty fair chance it'll be the last action you take? This is the question posed early on in Brenda Fawkley's riveting Out Of Time. And what makes this all so much more fascinating is that the question is not asked of a firefighter at the bottom of a burning building or of a soldier readying himself to face bullets and bombs, but of an everyday man. John Richardson is an everyman, a you, a me, simply making his way through life, inching his way towards retirement and an inadequate pension. Fawkley paints the world of John Richardson with supreme detail and an assured touch. As he makes his big decisions, we take the ride with him for Out Of Time is a book of absolute empathy, it cannot fail to be. The book poses so many big questions that those outside the usual perimeter of power so rarely have to provide an answer for. It is a book that will leave you thinking long and hard, a taste that will linger on the tongue for weeks and may, as in my particular case, alter its tang. Fawkley's debut will come to be considered a classic when she has moved up to the mega fame that certainly awaits her.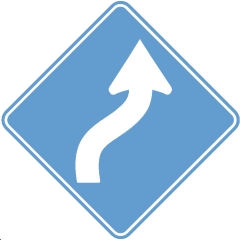 Where Now?