My Hometown - Transcript
Three people talk about their hometowns.
| | |
| --- | --- |
| | Your browser does not support playing embedded audio. |
If the audio player above doesn't work, click here to download the audio file.
---
I love living in San Diego. The weather here is perfect, sunny nearly every day, but sometimes there is a cold wind that comes off the Pacific Ocean. There's also a famous zoo here in San Diego and I like to go in the summer to see all the animals. My favorite thing about San Diego is the many types of restaurant that are here. I love Chinese, Thai and Indian food and in San Diego, I can eat them all. I go to college near the zoo. I am studying to become a vet, so one day, I want to work inside the zoo. San Diego is not an old city, but there are parts more than one hundred years old and there are interesting museums here.
Chester is an old Roman city and I live near the centre. Chester is in the north of England and the weather is sometimes terrible -- a lot of rain and wind, even in the summer. The Romans were in Chester two thousand years ago and today, there are buildings and walls from that period; it's incredible to think of something so old. I work for an advertising agency and our office is near one of the Roman gates to the city. There are other big cities near Chester, like Liverpool, Manchester and Birmingham, but I prefer to stay here. If I want to go to London, it's only two or three hours on the train. Chester is not too big and not too small. It's perfect for me!
I'm a student in Paris. The university I go to is very near the River Seine which passes through Paris. I love my city. Millions of tourists come to Paris every year because it is famous for being so beautiful -- there are buildings, bridges, art galleries and museums here, and some are five hundred years old or more. French food is delicious and it's famous all over the world: fresh croissants in the morning is the perfect breakfast and in the evening, maybe you would like some snails! The weather in Paris is okay, the winter is sometimes cold and wet, but the summers are always warm. Something I don't like about Paris is the metro. It's very expensive and always too crowded.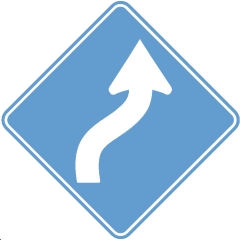 Where Now?