A Friend Visits - Transcript
Jessica sends a speaking letter to her friend, telling her about her hometown and speaking about her visit.
| | |
| --- | --- |
| | Your browser does not support playing embedded audio. |
If the audio player above doesn't work, click here to download the audio file.
---
Hello, I decided to send you a speaking letter! It's much more fun than a normal letter or e-mail. Today, it's very hot here in my town. We can't use our swimming pool because they are cleaning it. I hope tomorrow, it will be cloudy and not so hot.
Your last letter to me was very interesting. Every time you write to me, I learn something new. You have a very interesting life and I like your family from the way you describe them. I was very sorry to hear about your sister being in the hospital. I hope she gets better very soon.
Now I want to talk to you about your visit to England in the summer. I was very happy to read that you bought your plane ticket last week. Now it's really happening! After you arrive at the airport, you can catch a train that takes you to my town, Billingshurst. I wrote to you before about Billingshurst. It's not very big, but it's a very pretty town and it has a lot of history: I can take you to some very historic places when you come, like the old castle and a big country house that a prince lived in nearly 300 years ago.
Anyway, when you get off the train at Billingshurst Station, my house is very near. You come out of the station and you are in Station Road, it's a big road and there are large, old trees on both sides of the road. Continue down Station Road for about two hundred metres. There is a big school on your left -- that was my school! After you pass the school, take the first road on the right, it's called Silver Lane. My best friend Jemima lives in Silver Lane, you will meet her when you are here. Take the first right when you are in Silver Lane, the road is called Birch Drive, it's a small road and there are some little shops on the left. Continue down Birch Drive for about one hundred metres. Our house is on the left. It's the first house after Maple Road.
In my next letter, I will tell you about some things that we will do during our trip. We can visit London - I know you want to do that! And the sea isn't very far away either.
Now, I have to finish something important for my college Sociology course. I look forward to seeing you next month. Visiting England will really help your English. Goodbye and I'll speak to you soon.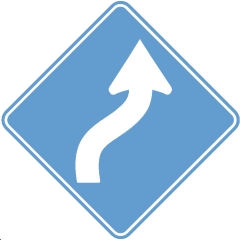 Where Now?