A Grand Vacation - Transcript
Henrietta meets a friend on the train and asks him about his European vacation.
| | |
| --- | --- |
| | Your browser does not support playing embedded audio. |
If the audio player above doesn't work, click here to download the audio file.
---
Henrietta: Hey Alan, is that you?
Alan: Oh, hi Henrietta. What a surprise to see you! Are you going to work?
Henrietta: Yes, and you? Why are you on this train?
Alan: I'm finishing my vacation. Today's my last day. I went all over Europe. Twenty-four days, seven countries.
Henrietta: That sounds incredible! Tell me all about it. I really want to see the rest of Europe.
Alan: I started in Amsterdam. I met my Dutch friend Rita there.
Henrietta: How do you know her?
Alan: We went to college together. I stayed in Amsterdam for three days. The weather was rainy and windy and really cold, but I had a great time. It's a very cosmopolitan, international city.
Henrietta: What did you do there? Did you see all the canals?
Alan: Yes, they were so beautiful. We also visited two huge art galleries. They had exhibitions of the old Dutch painters like Vermeer and Rembrandt. After leaving Amsterdam, I spent some time in Brussels with Rita and then I went to Munich.
Henrietta: I really want to go to Germany!
Alan: It's a very interesting place. Very historical. I visited one house in Munich that was 800 years old. It was incredible.
Henrietta: That's so old!
Alan: It was a very clean house too! The weather in Munich was warm so I was happy. I took so many photos of the city.
Henrietta: Did you spend a lot of money on hotels?
Alan: No, not really. I had a very good guide book with me, very informative. And it had information about all the good, cheap places. In Munich, I stayed in a hostel for about 20 euros a night.
Henrietta: Wow, that is cheap! What did you eat in Germany? I hear the food is delicious.
Alan: They have these huge sausages and you eat them with a long piece of bread - very tasty.
Henrietta: Did you go to Italy, Alan?
Alan: Yes, after a few days in Munich, I caught the train south to Italy and stayed two days in Milan.
Henrietta: You really saw everything. I'm so jealous. I was here in London in the rain!
Alan: Oh, what a pity! This is my station. I have so many things to tell you. Listen, tonight I'll phone you.
Henrietta: Great, and this weekend, we can go out and eat German sausage!
Alan: OK, speak to you tonight. Bye!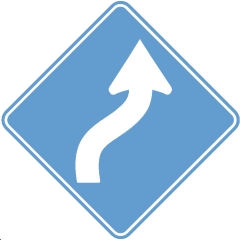 Where Now?