Do It Like This - Transcript
Ben calls Susan at work to ask her how to do various things.
| | |
| --- | --- |
| | Your browser does not support playing embedded audio. |
If the audio player above doesn't work, click here to download the audio file.
---
Ben: Hi Susan.
Susan: Is that you Ben?
Ben: Yes, I'm sorry to call you at work.
Susan: That's okay. Is there a problem at home?
Ben: There are three problems.
Susan: Oh, I hope it's nothing serious.
Ben: No, don't worry, just little problems.
Susan: Okay, what's the first one?
Ben: I don't know how to use the oven.
Susan: You mean you can't cook?
Ben: No, I can cook but I can't put the oven on. How does it work? My oven at home is electric. Your one is gas.
Susan: Okay, I understand. Light a match first.
Ben: Where are the matches?
Susan: On top of the fridge.
Ben: Ah, okay.
Susan: Then, push in the orange knob, the one with a big letter 'O' in the centre.
Ben: Then what?
Susan: Keep the orange knob pressed, put the match in the oven and it will start.
Ben: Okay, then I release the orange knob.
Susan: No! Wait for about five seconds. Then you can release it.
Ben: Thanks. Now the next problem is the DVD player. There's a DVD inside it, but it doesn't open.
Susan: Okay, that happens sometimes. Push the eject button.
Ben: I did that.
Susan: Yes, but keep it pushed for a few seconds. That sometimes works.
Ben: And if not?
Susan: Read the manual. It's in the little cabinet under the TV.
Ben: Thanks.
Susan: What's next?
Ben: Sorry?
Susan: You said three problems.
Ben: Oh yes, the cat's in the garden. And it's raining and the cat is crying.
Susan: Open a can of cat food. Go to the door and show Timmy the can. He will come in. He always does!
Ben: Okay, thanks Susan for everything. See you tonight.
Susan: See you later.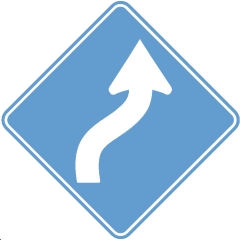 Where Now?