B2 First
The Golden Gate Bridge, Gapped Text Exercise
In the following text, five sentences or parts of sentences have been removed. Above the extract you will find the five removed sentences PLUS one sentence which doesn't fit. Choose from the sentences (A-F) the one which fits each gap (1-5). Remember, there is one extra sentence you do not need to use. Write the correct letter in the box.
---
Choose from the following sentences to fill the spaces in the text. There is one extra.
That is when the Verrazano Narrows Bridge opened in New York City.
It is also one of the most visited places in the world.
People living in the area needed another way to get to the city besides the small ferry boats.
It was named for the body of water that it crosses, the Golden Gate Strait.
Only by doing this was the bridge able to be finished on time.
Still, this was a new safety record for the time.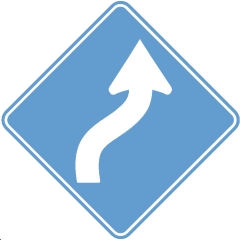 Where Now?