In The Kitchen
Match the words with the correct number from the picture. Just write the correct number in each box.
---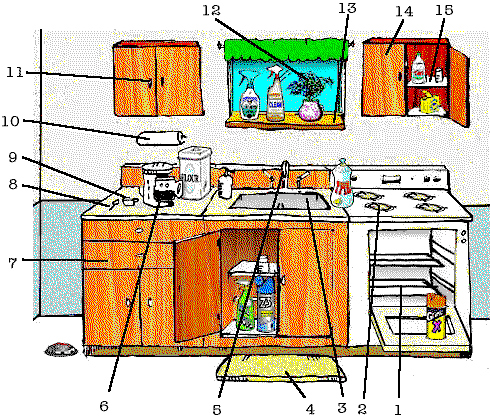 The English Learning Lounge - our new iPhone/iPad App. Free! More Information | Download Now.
Get information about great new exercises and quizzes like this one. Sign up for our newsletter today.