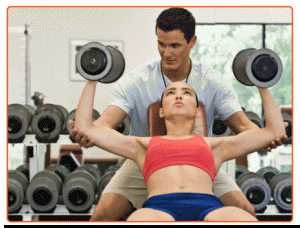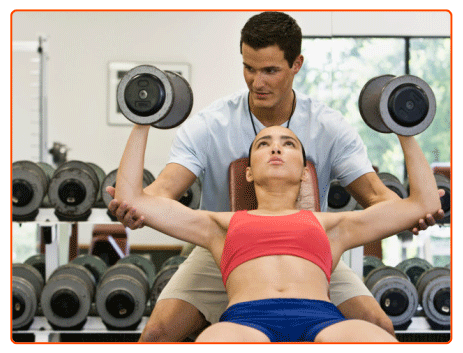 The field of ESL for adults is booming. Even so, it is barely able to keep pace with the ever-growing needs of today's world.
Registration for English courses at international language institutes (Wall Street, Berlitz etc.) is at an all-time high. Locally owned language schools and chains are mushrooming all over the globe.
Alongside all of this, ESL for adults is witnessing an exciting trend: The rise of the personal trainer.
Why do people prefer to hire a personal trainer rather than join a class?
For the same reason that the idea of personal trainers caught on in the world of physical fitness! Needs and abilities vary and one program cannot possibly encompass them all.
Both individuals and companies have realized that study time is far better utilized in 1:1 sessions. This is especially true in 'conversational English' courses where actual speaking time has to be shared with others. For this reason, many language institutes offer individual instruction programs.

Why do English speakers prefer to work as personal ESL trainers rather than as classroom teachers?
Firstly, it affords them a more flexible work schedule. It is usually possible to arrange lessons on days/at hours that are convenient for the teacher. Also, commitment is only to the duration of courses for individual students and this can facilitate their travel plans.
Secondly, the work is very stimulating because it brings them into close personal contact with interesting people. Interaction on this level does not normally occur in a classroom situation.
Thirdly, it's the highest paid sector in the field. This doesn't apply to private institutes, where owners take their profit margin – but it most certainly applies to freelancers.
Finally (and for many, this is the deciding factor) no certification is required.
A word about certification: The overall picture is uneven. Some institutes will only hire certified teachers; others demand advanced qualifications and/or prior experience; but most don't care one way or the other because they prefer to train their own staff in their own particular approaches and techniques.
The trend towards personal ESL instructors is gaining momentum. For prospective teachers, this is an alternative well- worth exploring…and for prospective teacher-travelers, this an alternative well-worth taking advantage of.