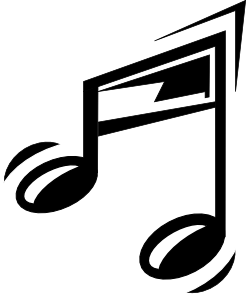 Nothing breaks up a long class like listening to a song or two. But don't just hand out lyrics and play the song. A little preparation will help you get the most out of a music lesson.
First, it's a good idea to remove some words. It encourages the students to actively listen. Put some thought into which words you choose. By removing certain words, you can introduce new vocabulary, emphasize phrases that illustrate some grammar point, or draw attention to something that isn't sung clearly but can be guessed from the context of the song.
This week my advanced class in university is studying phrasal verbs. As I browsed through my music collection, one artist jumped right out at me – Tom Petty. Turns out that "I Won't Back Down" and "Don't Come Around Here No More" are chock full of them, even in the titles.
We've all heard "If I Had a 1,000,000 Dollars" by the Barenaked Ladies used to teach the second conditional. Well, I don't use it, simply because I don't like the song, but the logic behind it is sound. If you have some grammar point that you have to teach, find a song that features it.
Of course, studying grammar isn't the only reason to listen to music. Analyzing the story itself can be the challenge. "Long Black Veil" by Johnny Cash is a good example of this, a relatively simple song with a story that isn't obvious to everyone. "Blowing in the Wind" by Bob Dylan is a protest song on two levels. References to the Vietnam War are much more obvious than those to the Civil Rights Movement.
The first time you play the song, the students will fill in the blanks and find new vocabulary. Then, before replaying it, give them a few questions about content. For "Long Black Veil," I ask the students if they think the narrator is innocent or guilty. For "Blowing in the Wind," I ask them what the song is protesting against. That way you can check their understanding and then have a discussion.
One of the hardest skills for ESL students to master is listening. By bringing in some songs and listening to them together in class, you encourage them to download lyrics to their favorite songs in English and study on their own.