Teacher Tales - Page Five

Have your own story to submit? Go to the Main Teachers' Tales Page to do so.
The Dangling Modifier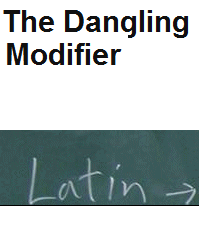 Our new blog, for teachers and learners of English.
Articles on ESL teaching, lesson preparation, teaching theory and much more. Come and visit us today, take part, feel free to leave a comment - registration not required.
Wanted - writers/bloggers! We are also looking for teachers to do paid blogging for us.