Teacher Tales - Page Three

Have your own story to submit? Go to the Main Teachers' Tales Page to do so.
The Dangling Modifier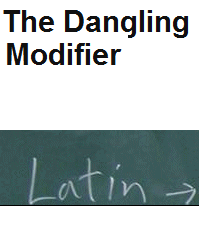 Our new blog, for teachers and learners of English.
Articles on ESL teaching, lesson preparation, teaching theory and much more. Come and visit us today, take part, feel free to leave a comment - registration not required.
Wanted - writers/bloggers! We are also looking for teachers to do paid blogging for us.
Come and join esl-lounge Premium.
High quality PDF lesson plans.
Full teacher notes - zero preparation time.
mp3 listening materials.
Full color flashcards for grammar/vocabulary teaching.
Thousands of content members from around the world.
Lesson plans in both British and American English.
Premium Home Page | Free Samples | Why Join | FAQ | Sign Up!
Take The Tour
★ Spring Coupon Discount★
$8 off Lifetime Membership. Enter coupon code 8LIFE at registration.
(valid to May 31st)