Phonetic Alphabet Chart
These are the 44 phonemes of Standard English.
These phonetic symbols are used in many of our pronunciation exercises on the site.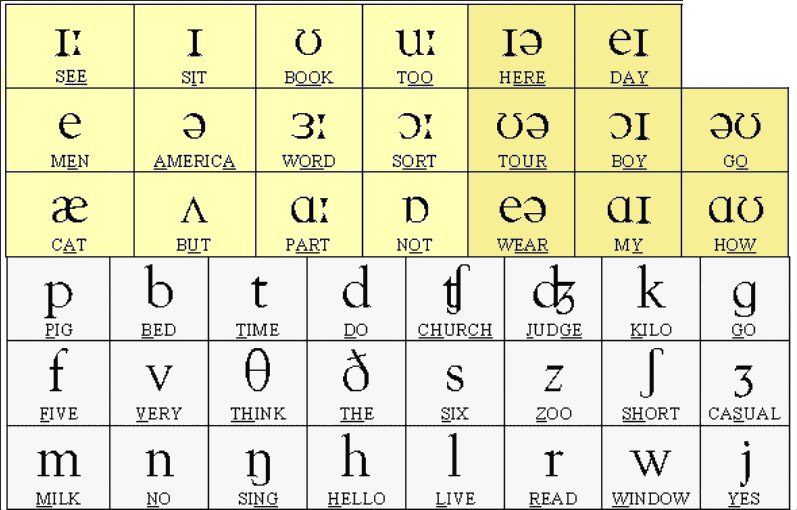 The English Learning Lounge - our new iPhone/iPad App. Free! More Information | Download Now.
Get information about great new exercises and quizzes like this one. Sign up for our newsletter today.