Advanced - phrasal verbs 2
Phrasal Verbs: Main Verbs
Here, you will find worksheets that focus on the main 10 or 12 verbs which are combined with prepositions to form the dreaded phrasal verbs.
Alphabetical
Error Correction
Worksheets where students have to say whether each sentence is correct or not.
Phrasal Verbs H-L | Answer Sheet
Phrasal Verbs M-P | Answer Sheet
Phrasal Verbs R-S | Answer Sheet
Phrasal Verbs T | Answer Sheet
Phrasal Verbs W-Z | Answer Sheet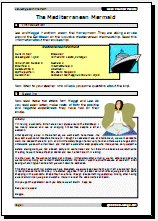 Come and join esl-lounge Premium.
High quality PDF lesson plans.
Full teacher notes - zero preparation time.
mp3 listening materials.
Full color flashcards for grammar/vocabulary teaching.
Thousands of content members from around the world.
Lesson plans in both British and American English.
Premium Home Page | Free Samples | Why Join | FAQ | Sign Up!
Take The Tour
★ Summer Coupon Discount★
$8 off Lifetime Membership. Enter coupon code 8LIFE at registration.
(valid to October 1st)
Senctence Re-Ordering
Students need to re-order the words to make correct sentences with phrasal verbs.
Phrasal Verbs H-L | Answer Sheet
Phrasal Verbs M-P | Answer Sheet
Phrasal Verbs R-S | Answer Sheet
Phrasal Verbs T | Answer Sheet
Phrasal Verbs W-Z | Answer Sheet