Pre-Intermediate - worksheets 2
Modal Verbs
Mustn't, Don't Have To worksheet
Answer Sheet
Worksheet to help with the often problematic difference between "mustn't" and "don't have to".
"Should" Worksheet
Answer Sheet
Students choose between "should" and "shouldn't" in this worksheet.
Different Uses Of 'Can'
Worksheet that looks at the different uses of 'can': requests, ability and permission.
Modal Verbs Multiple Choice Worksheet
Answer Sheet
Students choose the correct modal verb to complete each sentence.
Factory Signs - Must and Mustn't
Answer Sheet
Students read signs posted in and around a factory and find mistakes in the use of must/mustn't.
Modal Verbs: Extra or Missing Words
Answer Sheet
Sentences with modal verbs that have either extra or missing words.
Modal Sentences Re-Ordering
Answer Sheet
Sentences using modals are jumbled up and students put the words into the correct order.
Past Continuous
Past Continuous Gap Fill
Answer Sheet
Students read sentences containing both past simple and past continuous and fill the spaces.
The Party
Answer Sheet
Description of a party into which students have to insert 'descriptive' phrases: practice of past continuous and its uses.
Letter Gap Fill - Past Simple/Continuous
Answer Sheet
Students read a letter between friends and choose either past simple or past continuous for each space in the text.
The Dangling Modifier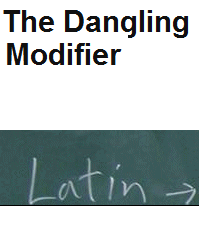 Our new blog, for teachers and learners of English.
Articles on ESL teaching, lesson preparation, teaching theory and much more. Come and visit us today, take part, feel free to leave a comment - registration not required.
Journal Entry Error Correction
Answer Sheet
Errors in past continuous use in a journal entry.
Past Continuous Error Correction Worksheet
Answer Sheet
Students decide if these sentences containing past simple and past continuous are correct or not.
Past Simple or Past Continuous Worksheet
Answer Sheet
Students choose either past simple or past continuous for each space.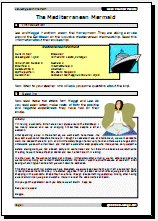 Come and join esl-lounge Premium.
High quality PDF lesson plans.
Full teacher notes - zero preparation time.
mp3 listening materials.
Full color flashcards for grammar/vocabulary teaching.
Thousands of content members from around the world.
Lesson plans in both British and American English.
Premium Home Page | Free Samples | Why Join | FAQ | Sign Up!
Take The Tour
★ Summer Coupon Discount★
$8 off Lifetime Membership. Enter coupon code 8LIFE at registration.
(valid to October 1st)
Past Continuous Question Answer Match
Answer Sheet
Students put together questions and answers to practice past continuous.